Tuan Chau Island is one of the top famous tourist spots included in your journey to Ha Long due to countless exciting activities and majestic nature.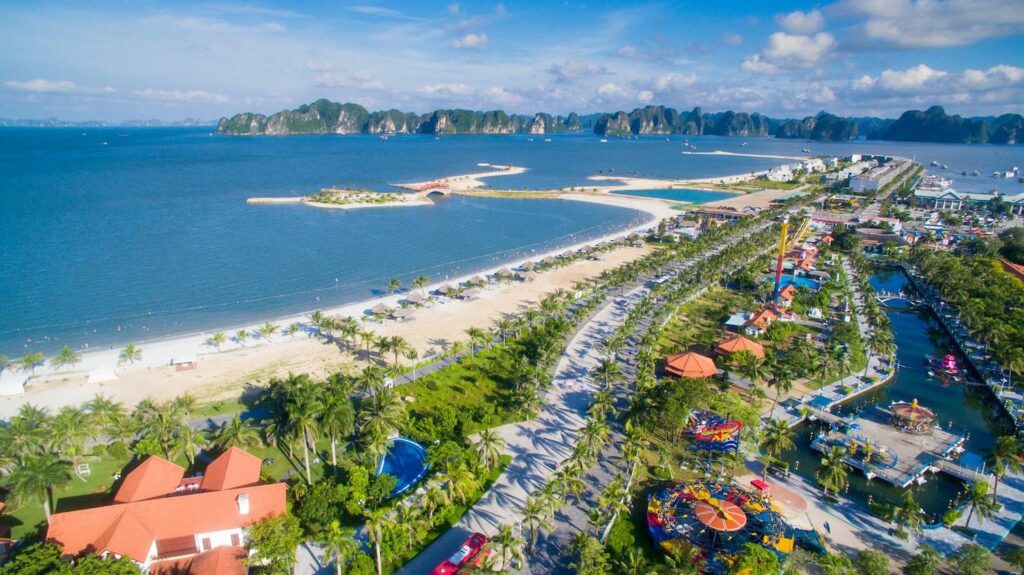 With its unspoiled beauty of the white beach and brilliant blue waters, as well as exhilarating entertainment options, Tuan Chau Island has made a lasting impression on both domestic and foreign travelers. As a result, it is a must-see location while traveling to Ha Long Bay. If you have a chance to come to Tuan Chau Island but are uncertain about what to do, do not miss out on the article.
The Tuan Chau beaches in Ha Long Bay are like tropical paradise than a typical beach. They have gorgeous soft white sand, abundant greenery, palm trees, and crystal blue waters, all surrounded by majestic cliffs and thick forests. The island has two captivating beaches that are perfect for some beach activities.
You might never want to leave if you stroll on the Tuan Chau beach, frolic in the sea, or lazily sunbathe on a lounger while taking in the splendor of nature. Nature's gifts will help you restart your life by removing stress or life's troubles.
Swimming, kayaking, surfing, and riding a water scooter earn a spot on your must-try list if you are looking for something more physically demanding. Even if you are not interested in beach-related activities, pack your bag and head into the lush forests to discover Mother Nature's "hidden gems" and magical beauty on Tuan Chau Island.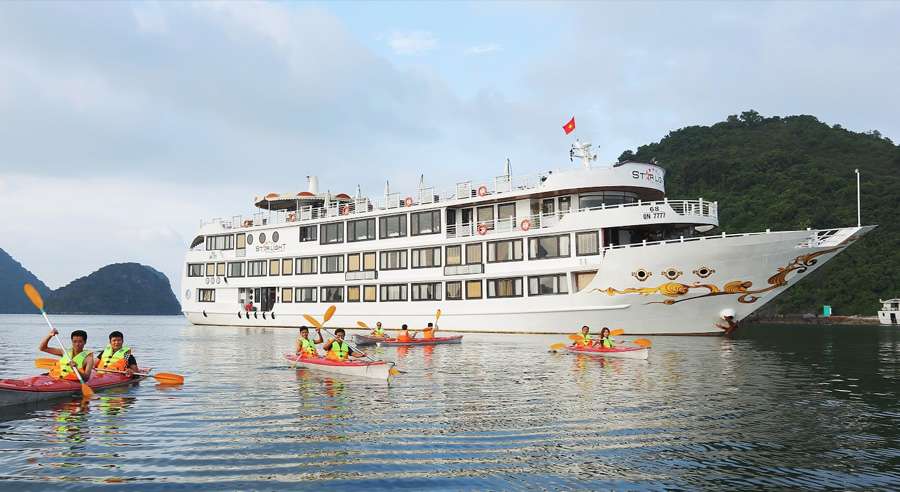 Visit King Kong Park Tuan Chau
Tuan Chau Park is a beautiful utopia that people from all walks of life can enjoy to the fullest. In addition to a kid-friendly gaming environment, thrill-seekers can also partake in roller coasters, skydives, etc. The theme park also presents many breathtaking water displays with dolphins, seals, crocodiles, and sea lions, bringing unforgettable moments with your friends and family.
The area's main attraction is the 2.5-hectare oyster-shaped amphitheater for aquatic music concerts. It has a 12,000-person capacity. You will experience breathtaking and surreal performances that will make you feel like you're in the Colosseum of the ancient Roman Empire, thanks to a contemporary laser lighting system, catchy music, and water fountains.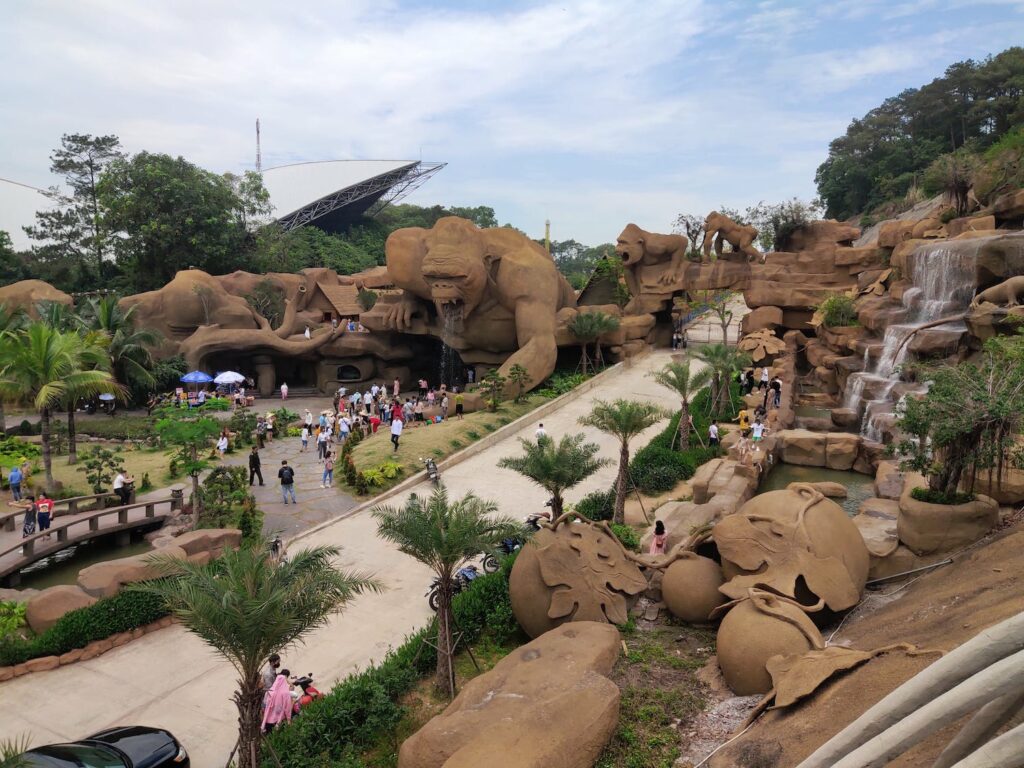 Go camping on a long sandy beach
Camping on the beach may be a breathtaking experience from dusk until dawn. There are shorelines to explore, waves to ride in the daytime, and a stunning sky to look up at night. However, Tuan Chau beach offers you a worthwhile experience in Vietnam like no other thanks to the charming beauty and countless photo opportunities. Therefore, you will surely capture unforgettable moments with your friends and family here.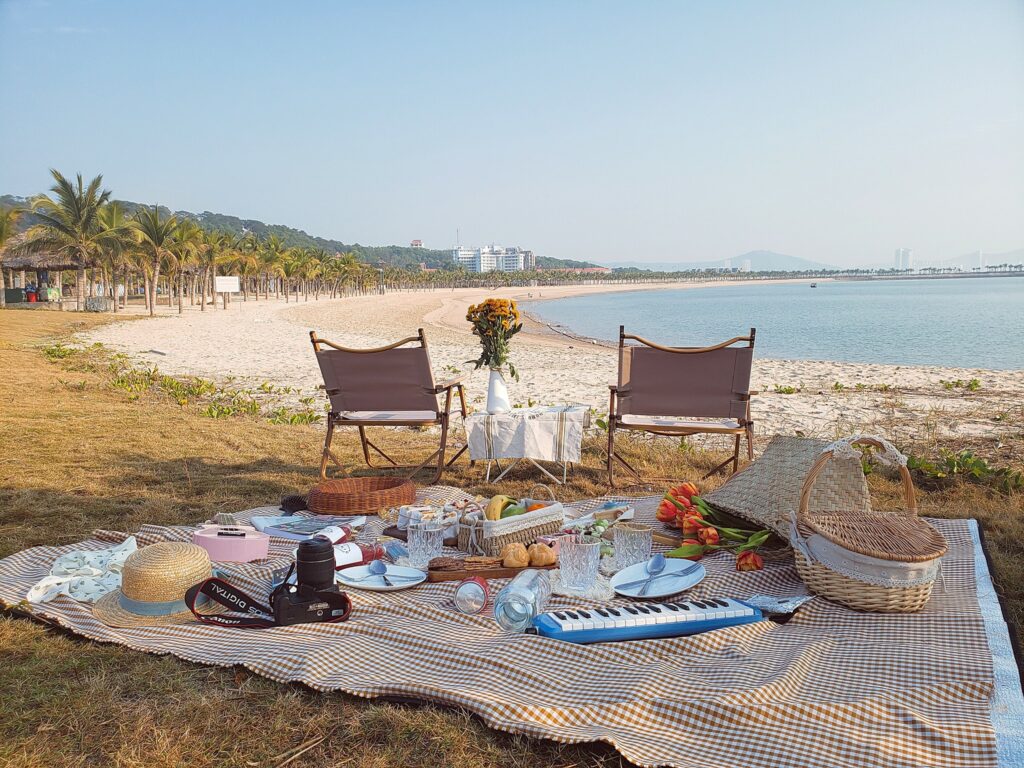 A variety of fresh seafood is available for tourists at Tuan Chau Quang Ninh. The following foods are highly recommended on your trip to get a taste of the island:
Ha Long Squid Pie

: is a well-known specialty of Quang Ninh. It's essential to utilize thick, fresh squids to produce this dish. The squid is manually ground and then mixed with herbs and other seasonings.

Mangrove mud clams:

Due to their difficulty to obtain, mangrove mud clams are not cheap. However, its superb quality and flavor make every dollar you spend more than worthwhile.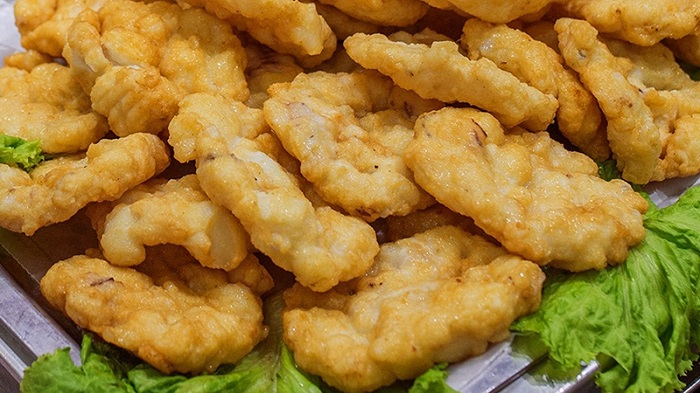 Known as one of the hidden gems in the heart of Ha Long City, Tuan Chau Island offers majestic nature and charming scenery. To admire those spectacular views, booking rooms or hotels with 100% Ha Long Bay views is recommended. Among many lodging brands in Tuan Chau Island, Sun Bay Hotel provides not only luxurious rooms with 100% views of Ha Long Bay but also top-notch services along with a high-quality restaurant.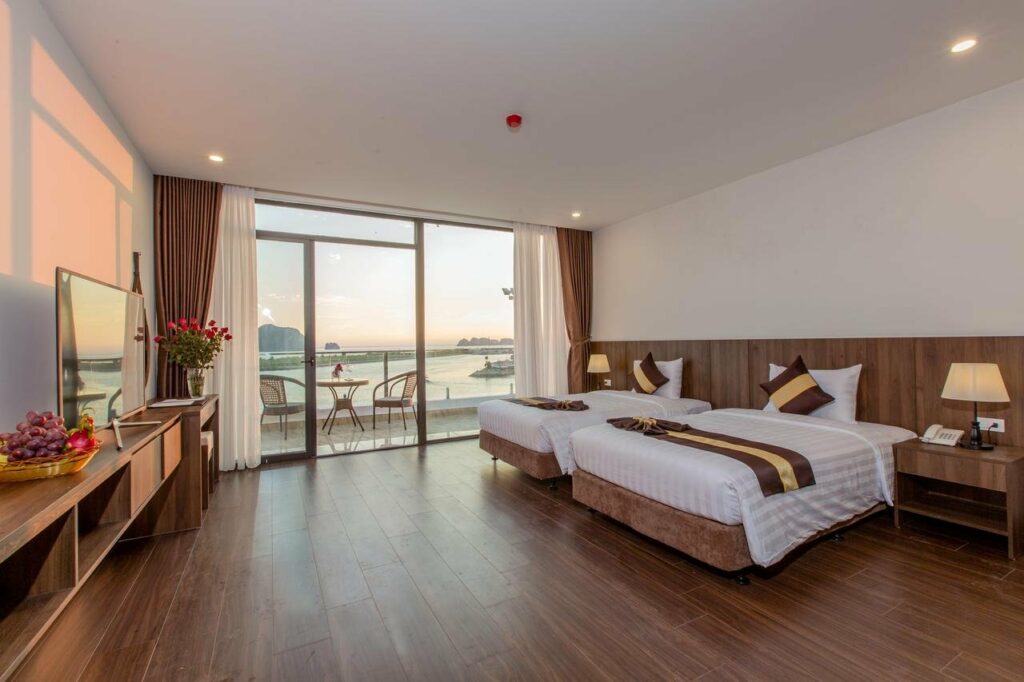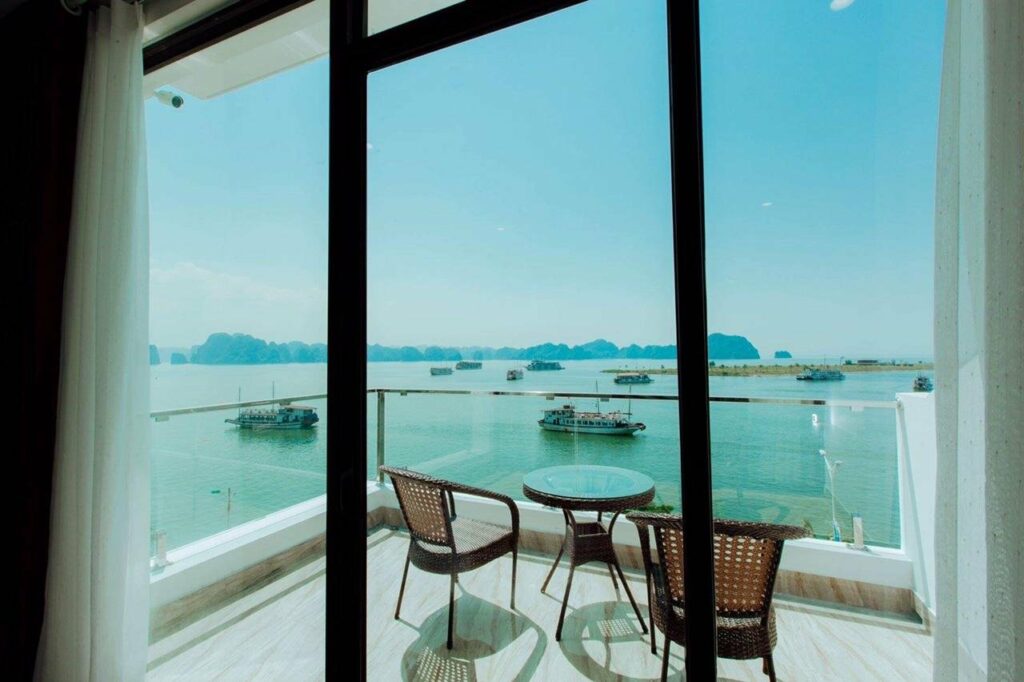 >> Book rooms in Sun Bay Hotel to have the most memorable vacation with your loved ones!
Tuan Chau Island is a beautiful small island in Ha Long Bay. The article above recommends the TOP 5 fantastic activities you should engage in when coming here. Hopefully, you will have a flawless trip with your friends and family.
>> Book rooms in Sun Bay Hotel to receive the best deals for the trip!